About Me
High Priest Jean Emmanuel
---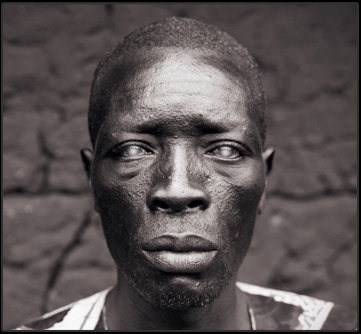 My name is High Priest Jean Emmanuel, and I come from a long line of Voodoo practitioners. With each generation perfecting and honing their skills, my spells and curses are among the most powerful that can be found anywhere. My grandfather was not the first voodoo practitioner, but his reputation proceeds him. Referred to by his followers as (rough translation) "The High-Priest of All That Is Knowing" he slowly passed his skills on to me.
Hamantou Zulu, my grandfather, moved to Haiti from Africa when he was a boy, and developed his in-born talents with local mambo and bocor voodoo priests. Acknowledged far and wide as a spiritually gifted child, he led his first voodoo service at the age of 14. Before his 20th birthday, Grandpa Hamantou had been chosen as the head voodoo priest of the entire village.
One of Hamantou's most celebrated spell castings has become known simply as The Day of the Snakes. In the spring of 1928, at the height of a snake infestation that had claimed the lives of over 20 villagers, Hamantou put his powers to use. Using a "spirit pot", which is a container with the trapped soul of an ancestral spirit, Hamantou summond 100's of snakes to the temple. When the temple was full of the writhing black snakes, Hamantou locked them inside and burned down the temple. To this day, the area around the temple remains snake-free...a testament to my grandfather's lasting power.
This is the same ancient power that has been passed on to me, and that I draw upon to cast Voodoo spells and curses that are unmatched in strength and effectiveness. This power is the reason people seek me out to do their bidding.
Find out more...
Want to know more about Voodoo? This is a good place to start.

Got some questions before you place your order? Check out the FAQ page.
Buy Spell
---
$159
One time payment
100% Success Guarantee
---
I guarantee I will cast the spell for you, and try with all my power and all my spiritual energy to make it work for you.
---


Dear Jean Emmanuel, Thank you for your time and your gift. By reading your response it brought tears to my eyes,even though I have not met you, I also feel your are genuine and passionate person. I have tried all different candles prayers and also sought help from a pshycic which was just in it for the money. I trust and believe in you as you have told me so much in just one email. Thank you again for your time and gift.

---

I can honestly say I feel so much better than I did a few months ago. I feel optimistic and happy with everything I have in life. I've even changed towards my ex which is something I thought would never happen. Instead of feeling angry and hatred towards him I feel indifferent to him. I don't care about his life I just want to Focus on me and my life. Thank you for your work with this! I've attached a picture of a time I was happily in life and would appreciate you put on your altar to enhance my spell and make me feel even more positive and happy than I am now

---
Read before ordering
---
My Spells and Curses are very powerful. Once a spell is cast, there is no stopping it. Haitian Voodoo is serious business, and very real, so please think carefully before proceeding.
Do not order a spell if you are not 100% certain you're ready for the consequences!
It may sound great to suddenly come in to a lot of money, but that can cause sudden problems with family members.
Having someone suddenly fall in love with you can be wonderful, but what will you do when they become jealous?
Getting your annoying co-worker fired by using a powerful Voodoo Curse might feel gratifying at first, but remember, he or she might have a family to feed.
---