Remove Bad Luck Curse / Spell
Put a stop to a spell of misfortune today!
---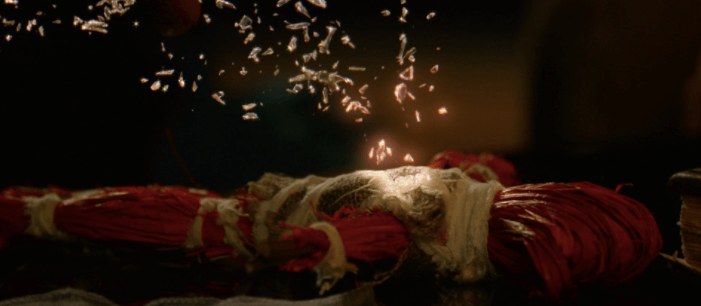 Are you unlucky? Does nothing seem to go your way? Are you fed up with nothing working out as it should?
Bad things happen. This is a fact of life. So much so that sometimes you hear people say the phrase "into every day, a little rain must fall". But what if it has been raining all day, every day, for as long as you can remember? What if the only things that ever happen to you are 'bad' things? What then?
Many people will tell you that 'bad luck' (or 'good luck') simply doesn't exist. But that is not the case. There can be can be many reasons why someone might become unlucky - why nine coin-tosses out of ten then get 'tails' instead of 'heads'.
Sometimes bad luck is the result of bad karma. Put simply, you are paying for the transgressions from a previous life. But perhaps the most likely explanation for a statistically unlikely string of unlucky episodes is a 'curse'.
Curses are far more common than most people realise. And not all curses are cast by evil witches or witch doctors or devil worshippers. There are curses that have been around from millennia, jumping from one person to another like a virus. Indeed, in many ways that is exactly what a curse is; a 'virus' of that exists in the spiritual realm, rather than the physical realm.
How can I tell if I have been cursed?
If you order the Bad Luck Removal Spell today, then I will perform a Voodoo Ritual to determine whether you have a curse.
Once I have identified what sort of curse you have, I can usually remove it within a couple of hours, during one Voodoo Ritual.
What if my bad luck ISN'T due to a curse?
If you DON'T have a curse, I will determine the cause of the bad luck, and take steps to resolve it.
Is there anyone who this Bad Luck Removal spell would not be suitable for?
I cannot perform this Bad Luck Removal spell without direct contact with the individual who is suffering. This means that you cannot order this spell for someone else.
But will the Bad Luck return?
Once the Bad Luck has been removed it cannot return, unless you invite it back.
Sometimes I have clients who have become so used to living with Bad Luck that once it has gone, they actually miss it. Other times I have clients who live in a constant state of 'waiting' for the bad luck to start again. Both these patterns of behaviour can attract bad luck back into your life. So once a Bad Luck Removal spell has been cast, it is important to become positive, and move on with your life.
It is also important to realise that 'bad' things can still happen occasionally, because that is the world be live in. This does not mean that your Bad Luck has returned, this simply means you are a normal human being. Shrug your shoulders, deal with the bad thing, and then move on.
My Guarantee To You
If you place your trust in me and follow any and all instructions I might give you after the Bad Luck has been removed, I guarantee that your life will improve ten fold, and the Bad Luck that has dogged your life will be a thing of the past.
100% Success Guarantee
I guarantee I will cast the spell for you, and try with all my power and all my spiritual energy to make it work for you. That is my honest guarantee.